Family Resource Network News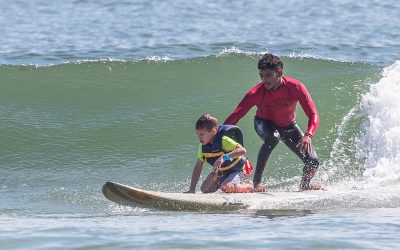 The AFSNJ Autism Beach Bash is held each summer on the 7th Ave. beach in Belmar, NJ and features a surf camp with Surfer's Healing, a California based nonprofit specializing in working with children with special needs.
ESNJ's Paint the Pony Purple is held every year at The Stone Pony in Asbury Park New Jersey to raise awareness for Epilepsy and provide a safe and fun concert for individuals with Epilepsy and their families.
The FRN Impact Awards aims to honor and appreciate the meritorious impact that its partners, supporters and stakeholders have had in advancing its mission to offer individuals and their families with continuing needs the greatest opportunities, resources and services to support a full and happy life.