2020 National Caregivers Conference Speakers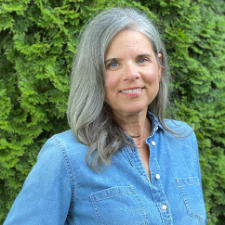 Claudia Cassidy Bennett
Ph D, OT/L
Dr. Claudia Cassidy Bennett is the owner and CEO of Higher Vision Coaching where she supports and trains family caregivers in assisting their care receivers in activities of daily living and instrumental activities of daily living. Because of her expertise as a spiritual life coach, she also guides caregivers in developing a spiritual practice that comfortably coalesces with their responsibilities as a means of enhancing their caregiving experience. Dr. Bennett has over 35 years of experience as an occupational therapist. Professionally, she began by working with children with neurological impairments and becoming certified in Neurodevelopmental Treatment, and Sensory Integration and Praxis Testing. After many rewarding years of working with children and their parents, she obtained her doctorate in 2011 from Michigan State University. While at MSU researching patients' use of medical technologies, Dr. Bennett discovered a strong link between spirituality and medical treatment. Wanting to learn more about the impact of spirituality, she studied with the Sisters, Servants of the Immaculate Heart of Mary in Monroe, Michigan for eight years. Concurrently, she cared for her mother who suffered from Alzheimer's for eleven years. Dr. Bennett is a strong advocate for caregivers connecting to their spirituality, whether religious or not, as a way to recognize the gifts of caregiving while maintaining their personal wellbeing.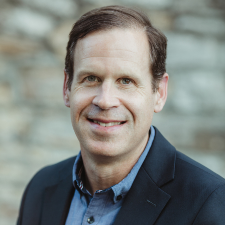 Aaron Blight
Ed. D.
Aaron Blight, Ed.D., is the author of the new book, When Caregiving Calls: Guidance as You Care for a Parent, Spouse, or Aging Relative, which was released on  October 13, 2020.
Aaron is an international speaker and consultant on caregiving, aging, and healthcare. He is the founder of Caregiving Kinetics and has been recognized as a Top 100 Healthcare Leader by the International Forum on Advancements in Healthcare. 
Aaron's passion for supporting caregivers is rooted in his personal experience as a family caregiver; his professional background as the owner of a large home care company and as a leader at the Centers for Medicare and Medicaid Services; and his study of caregiving as a phenomenon of social science. 
Aaron serves as an adjunct professor at Shenandoah University, an honorary board member of the Well Spouse Association, and an advisory board member of the Shenandoah Area Agency on Aging.  
He holds a doctorate degree from The George Washington University, a master's degree from the University of Baltimore, and a bachelor's degree from Brigham Young University. 
Aaron and his wife, Jessica, live outside of Washington, D.C., in the Shenandoah Valley of Virginia. They have four children and two grandchildren. 
Aaron enjoys exercise, music, travel, cats, and ice cream. 
Dr. Blight speaks with groups all over the world about caregiving and will be happy to join your caregiver support group for a personal discussion about the book, When Caregiving Calls: Guidance as You Care for a Parent, Spouse, or Aging Relative.
To learn more, please visit www.caregivingkinetics.com.


Sharon Cackett
NYS Caregiving and Respite Coalition
Sharon is a strong advocate for Caregivers. First as an EAP Coordinator and later as the Volunteer Coordinator for the Comfort House of Allegany County. There she helped foster an environment of emotional and psychological safety for those at the end of life and their caregivers. Working in a AAA she provided case management, lead support groups and provided family & care consultations for caregivers. At the NYSCRC she is helping to address growing need for more and expanded volunteer respite. She understands the needs of the community, the apprehensions of volunteers and realities of continued support. Sharon holds M.S. Higher Education and Policy studies from SUNY Albany.
Mike Chua
PT, Physical Therapist, Certified Dementia Practitioner, Author
Dr. Michael Chua is a physical therapist practicing in Home Health, Skilled Nursing Facilities and Acute Care Hospital.
His clinical interest involves pain management, geriatrics and dementia management. He enjoys treating patients and bringing out the best in them using positive treatment approaches, his dynamic work setting in a rural area provides an opportunity to treat a wide range from geriatrics to orthopedics.
He is also the Chief Inspirational Officer for TN Therapy Outsource, LLC and the author of MisUnderstanding Dementia.
Dr. Michael is also a Certified Dementia Practitioner that helps bring out the best in his dementia patients and their caregivers. Dr. Michael helps them clarify their goals in life, prioritize task and establish new behaviors not only for his patients, but as well as for the caregivers so they can achieve their highest and maximum functional potential towards their care and in LIFE.
Dr. Michael has experienced several challenges in life while treating dementia. His first experience with a dementia patient was his grandmother. He had a hard time managing and taking care of his grandmother. He didn't know what to do. He didn't know what was going. So he decided to be in the medical field. Researching how and what causes this disease.
As of now, there is no treatment for this disease. What we can do for now is to continue to care for them and educate the caregivers on bringing out the best in them.
He received his Bachelors of Science in Physical Therapy from University of Perpetual Help Rizal 1999 and his Doctorate in Physical Therapy at University of Incarnate Word at Texas 2014 wherein he graduated Cum Laude.
He is a Certified Clinical Instructor, a Certified Dementia Practitioner and a Senior Fitness Specialist. He is a member of American Physical Therapist Association, Tennessee Physical Therapy Association, National Council of Certified Dementia Practitioners, International Council of Certified Dementia Practitioners, Academy of Filipino-American Physical Therapist and National Academy of Sports Medicine. Michael stays up to date with the latest physical therapy and dementia re-direction techniques by attending various continuing education seminars to provide an evidence based and cost effective treatment.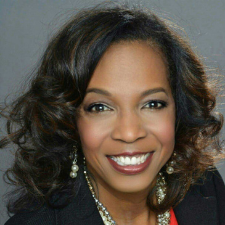 Nadine Roberts Cornish
Nadine Roberts Cornish founded The Caregiver's Guardian, LLC in 2009. She has an extensive background in public health education and served as an independent consultant for 15 years with California's Department of Health Services where she provided expertise on some of the state's most innovative social marketing campaigns. Nadine's most important role was as a 15 year caregiver to her mother. A year after her mother's death, Nadine knew without a doubt that caregiving consulting, education and coaching would be her life's work. For the past ten years she has care managed, consulted with and supported caregivers across the country.
Those experiences were the catalyst for her inaugural book, "Tears In My Gumbo…The Caregiver's Recipe for Resilience". Her second book, Prayers In My Gumbo, The Caregiver's Recipe for Peace was recently released and is part of the multi-book "Caregiver Gumbo" series.  
In launching this series, Nadine has also launched a movement she calls, "The Care-ocity" Movement where her mission is to spread the message of caring around the world. She invites individuals, organizations, churches and businesses to join her on this most important endeavor. In commemoration of National Family Caregiver's Month in November, Nadine is spearheading the inaugural campaign, 10*10*30 – 10 Random Acts of Kindness, 10K books to Caregivers in 30 Days. 
Michellene Davis
Executive VP & Chief Corporate Affairs Officer, RWJBarnabas Health
Michellene Davis, Esq. is a trailblazer and a nationally recognized leader. Currently, she serves as Executive Vice President and Chief Corporate Affairs Officer at the 15th largest healthcare system in the nation. An effective advocate and researcher, Michellene was also the first African-American ever to serve as Chief Policy Counsel to the New Jersey Governor and the first African American woman to serve as State Treasurer in the New Jersey Department of the Treasury. Michellene is also a leading immediate past-president of Executive Women of New Jersey, the state's leading senior-level executive women's organization that is committed to increasing the presence of women serving on corporate boards and in the top leadership of New Jersey companies.
In this position she forged revenue-generating opportunities for women and minority-owned businesses by creating the Department of the Treasury's Office of Supplier Diversity and Division of Minority and Women-Owned Businesses.
She also became the youngest New Jersey Lottery CEO, producing record-setting revenue numbers and enhancing the state's General Fund contribution to education and state-run veterans' homes.
An internationally requested speaker, Michellene is a coveted orator with an innate ability to connect and communicate while challenging audiences to unleash their leadership potential.
Julie Bolduc DeFilippo
MSW, LCSW
Julie Bolduc DeFilippo, MSW, LCSW, is a doctoral student in the PhD program in Social Work at Simmons University. Her background includes lobbying in both the federal and state levels, policy, grassroots organizing, diversity and inclusion work and teaching. Julie's current interests include studying caretaking experiences of children with PKU and other rare diseases. She is currently working with a team of researchers at Simmons on a study looking at pathways for people of color and immigrants in the human service industry. Currently, Julie is a full-time Instructor of Social Work at Salem State University where she teaches in the areas of social policy, the history of social welfare systems, human diversity, generalist practice skills in community practice and human behavior. Julie is the 2014 recipient of the Dean's Award for her academic excellence at the Boston College School of Social Work.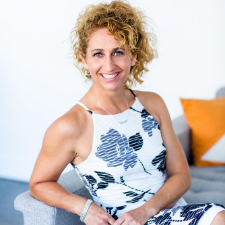 Stephanie Erickson
Author, Plan for Aging Well
Stephanie Erickson, author of Plan for Aging Well, was born and raised in California. She has a Master's Degree in Social Work, is a Certified Alzheimer's Disease Treatment Specialist (CADTS) and is licensed in both Quebec and California.
She founded Erickson Resource Group, a clinical practice providing decision-making capacity evaluations for legal proceedings and expert opinions related to support for older adults. She also provides online consulting services for caregivers throughout North America. As a Family Caregiving Expert, she is a regular contributor on media outlets throughout the U.S. and Canada discussing topics related to caregiving and health and well-being, as well as the host of several caregiving web series.
Stephanie is passionate about sharing her experience and knowledge and encouraging others to take control of their health and advocate on behalf of vulnerable populations. As a mom and entrepreneur, free time is hard to find. Yet, Stephanie always carves out time to train on the flying trapeze. She lives in Montreal with her husband, two children and energetic golden retriever.
You can learn more about Stephanie at www.stephanieerickson.ca or find her on Facebook, LinkedIn, Twitter and Instagram.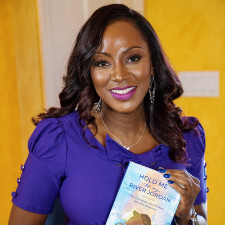 Racheal Fosu
 Racheal Fosu is originally from Liberia and is a survivor of the Liberian Civil War. Despite the civil war trauma at an early age; 17, she successfully became a 23-year Wall Street fintech executive, and a 14-year social entrepreneur in early childhood care/education, a speaker, author, and community leader. At the height of her Wall Street career she became a caregiver overnight to her 40 year old husband Dominic who suddenly suffered a stroke. After losing him years later, she felt compelled to author "Hold Me 'til my River Jordan", a memoir dedicated to the 45+ million Americans challenged emotionally, physically, financially, and spiritually by caring for ill loved ones. Her experience as a caregiver inspired her to create "The Ruth & Isaac Project", a nonprofit focused on illuminating the silent fight of the caregiving experience and a free YouTube series titled "The Life of a Caregiver".
Ms. Fosu is a devoted mother to her two sons, a proud member, Sunday School teacher and the Co-Founder of the Grief2Hope Bereavement ministry at her church, Calvary Baptist in Morristown, NJ. She obtained her MBA from Oxford University's Said Business School, is an Oxford Forte Fellow, and holds two undergraduate degrees from Rutgers University.
Racheal is the Founder and Chair of STEAM-focused Galileo Preschools in Jersey City, NJ. She supports educational programming in underserved communities that teach children and young adults age-appropriate digital technology and financial literacy skills. She also serves on the Board of the African American Chamber of Commerce of New Jersey.
Mas. Fosu has received awards for business, technology, and management excellence, including Inspirational Woman from Oxford's Saïd Business School, Professional Woman of The Year from the National Association of Professional Women, and induction into the Rutgers African American Alliance Alumni Hall of Fame.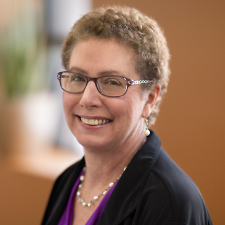 Doris Green
Director, NYS Caregiving and Respite Coalition
Doris Green has worked in the Aging and Disability field for 20 years in Rochester, NY. Her professional experience includes developing programs in the areas of planning, advocacy and financial services for older adults and caregivers of persons with disabilities. She currently serves as Director of the New York State Caregiving and Respite Coalition as an employee of Lifespan of Greater Rochester. In this role, Doris oversees a coalition of informal caregivers and agencies that support caregivers throughout New York State. Doris holds an MPA from SUNY Brockport  
Debra Hallisey
Deb Hallisey is a past and present caregiver. Currently caregiver to her mother, she saw her father through Congestive Heart Failure (CHF) until his death in 2015. Upon her father's death she became responsible for her disabled mother. As she took on the roles of financial adviser, caregiver, social director—as well as her continuing role as daughter—she found herself asking "what do I do?" and "where do I start?" She brought her 25 years of experience as a consultant building and enhancing corporate training programs for Fortune 500 companies in the United States and Canada to the problem, and in the process, learned how many other people are in a similar situation, caring for a parent, a sibling, a spouse or significant other.
Deb used the knowledge she had gained to develop www.AdvocateforMomandDad.com. The site offers practical advice for caregivers and learn from others how they handled challenges on issues such as legal, financial, insurance, and caregiving. Deb's blog was named as one of the Top 50 Caregiver blogs and featured in Aging Insider. She has been published in Kaiser Health News and AARP.
Author of Your Caregiver Relationship Contract, the book is based on personal experience as her mother's caregiver and through personal stories illustrate how her relationship with her mom changed in a positive way. The book is a practical, step-by-step guide for discussing relationship issues that arise between caregivers, their care partners, along with everyone else in relationship with a caregiver.
A caregiving knowledge expert, and an advocate for older adults and their families, Debra is a Certified Caregiving Consultant™ and Certified Dementia Practitioner®. She holds an MA in Leadership and Supervision and is currently taking additional training to become certified as a CCE – Certified Caregiving Educator and CCF – Certified Caregiving Facilitator.
Morning Star Holmes
 Morning Star Holmes is a professional transitional life coach, family consultant, and author of Transitional Wisdom: A Guide to Healthy Aging & Completing Life with Dignity. With more than 25 years' experience of working with individuals and families facing age-related decline, life-threatening disease and life transitions — her soul purpose is to work with families and their loved ones who are facing the challenges of decline and loss.
She holds a B.S.in Human Services and an M.A. in Applied Behavioral Science, with an emphasis on Consulting and Coaching. She is also a certified Neuro-linguistic Programming (NLP) trainer and consultant.
Through Transitional Wisdom, she has developed a successful model that promotes compassionate support for the family team, increasing the quality of life for the loved one who is declining in health and assisting them in completing life with dignity.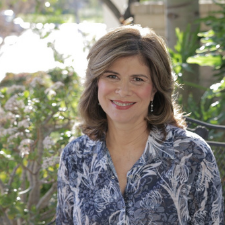 Stephanie Howard
Stephanie Seldin Howard is the Director, Producer, and Co-Writer of THE WEIGHT OF HONOR, a documentary about military families caring for their catastrophically war- wounded. The film is being seen across the United States by a variety of audiences including universities, museums and conferences. It has been recognized by the Alexandria Film Festival as "Best of Fest," and received the "Audience Award" at the SanAntonio Film Festival, among other honors.
As president of Core Issue Productions, Stephanie believes empathy is the driving force behind storytelling, something she attributes to her 25-year career as a broadcast news producer. The Omaha, Nebraska native is the recipient of a Los Angeles News Emmy Award coupled with two additional Los Angeles News Emmy nominations. She was the co- producer of "Refusenik," another award-winning documentary about the decades-long movement to free Jews held against their will by the Soviet Union.
She can be contacted via email: Stephanie@CoreIssueFilms.com or via the documentary website at www.TheWeightofHonorMovie.com 
Megan Huizenga
Ph.D.
Megan is a Medical Science Liaison with Greenwich Biosciences. Before joining the company, Megan completed her PhD in Pharmacology and Physiology from Georgetown University in
Washington, DC with a research focus of preclinical testing of cannabinoids as potential therapeutics for the treatment of seizures. Synopsis: With CBD products popping up everywhere, this talk will
discuss what distinguishes FDA approved CBD products from non-FDA approved products in their legality, content, risks, and potential therapeutic effects.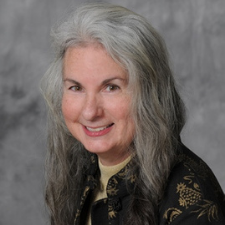 Siobhan Hutchinson
MA, Holistic Health
Siobhan Hutchinson is a Caregiver who understands the challenges this honorable role presents. Strengthening one's Resilience is one of the cornerstones of her practice. With a Master's Degree in Holistic Health and as an Accredited teacher in TaiChi/Qigong/Reiki/EnergyMedicine, she created Next Step Strategies to educate and encourage individuals to discover their body's natural healing ability. Clients report experiencing increased range of motion, balance, relaxation, reduced stress, and an overall sense of well-being. The United Fellowship of Martial Artists awarded her Holistic Healing Artist & Qigong Master. And, she co-anchors the World Tai Chi & Qigong Online Summit. She has studied in China and continues her studies with a variety of holistic practitioners.
In addition, Next Step Strategies provides customized movement programs for Active Adults, Assisted Living, Memory Care, Rehabs, as well as providing interactive presentations for your marketing needs.
You may join her Online or at In Person classes (Outdoors & Indoors) by contacting her at www.NextStepStrategiesLLC.com; Siobhan@NextStepStrategiesLLC.com
609-752-1048
Locations:
Central NJ, Bucks County, PA & Online Classes/Sessions
Requested speaker at: Caregiver and Cancer Coalitions, Adult Protection Symposiums, Hospitals, Wellness Centers, & University classes & programs.
Lorrie Klemons
MSN, RN, CDP
A Bachelors and Masters degree in Nursing from the Hunter College-Bellevue School of Nursing provided Lorrie with a rewarding 48 year career in nursing, nursing education and more recently, patient-senior empowerment and advocacy.   Passionate about patient empowerment, she co-founded PATIENT ACTION in 2010 to make sure every patient had a voice.  As the Wellness Nurse at the Charlotte Levine Jewish Community Center working out of the Oasis Senior Enrichment Program, she became passionate about seniors.  Her passion was rewarded in 2016, with her receiving The North Carolina Agency On Aging's Excellence in Care Award.  In 2018,  she founded Klemons HealthCare Consulting, focusing on senior advocacy and empowerment. 
Lorrie co-authored   READY…SET…ADVOCATE! Your Step by Step Guide to Patient Empowerment and created  the booklet, ALL ABOUT ME, a legacy gift created for future generations and/or caregivers. She facilitates a Facebook Group, I AM MY PARENT'S CAREGIVER Charlotte Metro.   She is a Certified Dementia Practitioner and more recently, a trained Alzheimer's Association volunteer, working on a faith-based initiatives and community education. Lorrie serves on the Patient-Family Advisory Councils at Lenox Hill Hospital in NYC and the Levine Cancer Institute in Charlotte, NC. She is a professional speaker and Warrior Mom who is passionate about empowering healthcare consumers and providers.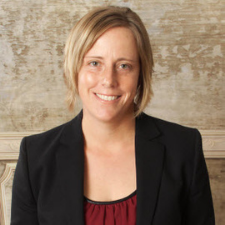 Margaret Longacre
Ph.D.
 Margaret Longacre, Ph.D., M.S.H.E., is Chair of the department of Public Health and Assistant Dean of Research for the College of Health Sciences at Arcadia University. She has a doctoral degree in Health Policy from the University of the Sciences (Philadelphia, PA), an M.S. in Health Education from Arcadia University and a B.A. in Psychology from Wake Forest University. She teaches courses in health care systems and public health policy as well as research methods and capstone advising. Her research interest revolves around informal or family caregiving, including understanding health system impacts. Her full bio can be found at: https://www.arcadia.edu/profile/margaret-longacre.
Katrina Noelle
Katrina has worked tirelessly over her 16+ years in market research to build a female-focused, full- service qualitative consultancy which specializes in creating client customized design by combining methodologies from traditional in- person research with online and mobile approaches.
Gaining an overall picture of a consumer's world is a key factor to Katrina's and her company's success. Over the years, she has developed an impressive range of  verticals and focused KNow's studies on how products, services and industries interact with respondent's lives. Katrina is proud to have made KNow Research a certified member WBENC as well as being a champion of women in and out of the insights community.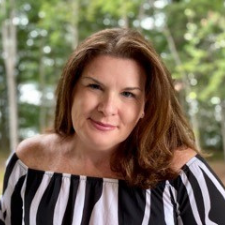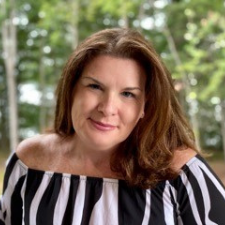 Terri O'Connell
Terri O'Connell is a results-driven marketing, communications and alliance development professional with a proven track record in leadership who is proficient in both strategic direction and project management.
For the past 20 years, Terri has focused on advocacy. In the state of New Jersey, she built coalitions and networks comprising hundreds of organizations and successfully advocated on dozens of issues at the state and Federal level to impact public policy and legislation. As the state director of We Work for Health New Jersey (WWFH-NJ), she garnered support for issues that are important to the biopharmaceutical industry, patients and families. Terri has specific expertise in Medicare Parts B and D, the Affordable Care Act and legislation that curbs access to affordable medicines and hinders the pathway to the innovation of new cures. She develops and implements educational materials, crafts outreach strategies that increase awareness and understanding of pharmacological technology and builds relationships with patient community organizations, professional associations and leaders in the biopharma and patient advocacy sector. She strives to represent the patient perspective when delivering messages to legislators and the media. Terri also manages the WWFH-NJ charitable contribution program and collaborates with like-minded national coalitions and policy organizations on public policy/legislative initiatives.
Terri accomplishes her client's goals by identifying potential stakeholders, exploring a need or challenge, creating opportunities for collaboration, building alliances and networks, establishing a brand, and then engaging and activating those champions. As a former marketing director at The American Cancer Society in Philadelphia, she uniquely understands the needs in a strategic alliance between non-profits and business from all angles. Her creativity, passion and systematic approach to marketing problem-solving helps her clients exceed marketing communication goals and advocacy objectives. Terri has worked as the official spokesperson for organizations on TV and in Print, and is formally media trained. She has achieved many successes in product launches, grand openings, and sales promotion that get the target audience talking.
Terri lives with her husband Mark in Hamilton, New Jersey; their son Patrick has grown and flown. She is a former member of the board of directors at the Alice Paul Institute and served on the Development Committee at St. Augustine's Preparatory School in Richland, New Jersey where her son was a student. In her free time, she is pursuing a goal to hike the entire Appalachian Trail. She also enjoys traveling with her family and going to the beach, kayaking and sailing at the Jersey Shore.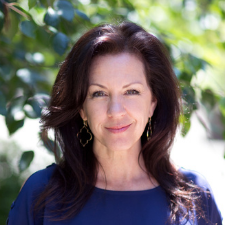 Cristol O'Loughlin
Cristol Barrett O'Loughlin is a seasoned executive and storyteller. A former UCLA 
instructor, she co-founded advertising firm, The Craftsman Agency, and is humbled to advise global brands: NBA, Disney, Fox, Cisco Systems and Google. During her tenure at IBM Life Sciences, she helped accelerate advancements in cheminformatics and biotechnology. As Founder & CEO of ANGEL AID CARES, Cristol is fiercely passionate about providing social, emotional, physical and financial relief to mothers of children with rare diseases. Watch her TEDx talk at https://www.angelaidcares.org/tedx.  
Ed Smink
PhD
Edward M. Smink, PhD defended his doctoral thesis, "Thresholds of Afflictions: The Heroic Journey of Healing," at Pacifica in May of 2010 and graduated with a PhD in Depth Psychology.
He has over forty years of experience in healthcare as nurse, crisis and pastoral counselor, executive leader, facilitator of mission, ethics, value and leadership formation and community
health. He served on local, regional, and international committees of value formation in the United States, Australia, Korea, England, Spain and Italy.  Edward likes to claim that along with
his academic credentials, he has learned most from his experience with colleagues who care for others and from those who needed his services. Edward's focus includes an emphasis on the
development of strengths and the integration of values in personal and professional practice. He is passionate about the universal values and archetypes that unite humankind and with his
background in mythological studies, enjoys discovering the unique personal stories of each client that contribute to successful outcomes. He is the author of The Soul of Caregiving A
Caregiver's Guide to Healing and Transformation, and A Companion for your Journey, Your Personal Journal for the Soul of Caregiving. He is a life coach, speaker, and presenter.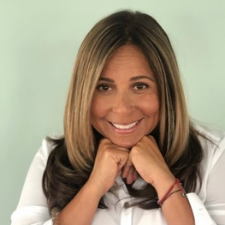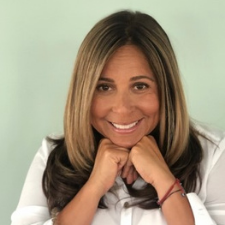 Kat Verdi
Kat has a Master's in the Art of Teaching (MAT),
Certified Alzheimer's Disease & Dementia Care
Training (CADDCT) & Certified Dementia
Practitioner (CDP), Hospitality & Tourism Management (HTM)
Kat is the wife of one and mother of two. She was born and raised in Jersey City, NJ. She attended theAcademy of St. Aloysius, an all girl high school where the foundation of her independent thinking and the empowerment of fellow women started. She graduated from St. Peter's College with a Bachelor of Science in Business Management & Marketing. In 1997 obtained her Masters in Teaching from Monmouth University. During the unprecedented Covid19 completed and attained a Hospitality & Tourism Management Certificate Florida Atlantic University 2020. Kat's is a philanthropist at heart, she loves to educate and give back to the community. As of August 2019 she serves as the President and launched BW Nice Monmouth County Chapter which is Business Women Networking Involving Charity & Education with proceeds going to women facing domestic violence.  Approaching a decade of experience in geriatric healthcare, Kat is a Senior Healthcare Advocacy Consultant. She guides and advocates for (ACCC) "Adult Children Caregivers with Careers", Adults Aging in Place (AAIP) and LGBTQ Elders in many facets of senior care.
Her mission is to educate, empower and serve as a sound resource for anyone caring for a loved one. Kat shares her personal journey caring for her family members and how Cultural Denial and Acceptance was such a challenge in her family and how it affects so many other caregivers. She ties her personal experience to those aging in place and how Depression and Isolation have also become an alarming factor in our society. Kat's mission is to share these life experiences in the hopes that it will empower and serve as a resource for other caregivers.
www.verdiconsultingllc.com
info@verdiconsultingllc.com
Call for Proposals (Closed)
The National Caregivers Conference is pleased to announce its call for Proposals, for 2020, "The Spirit of Resilience."
The conference will concentrate on the critical importance of caregivers in this country. Centered on the Spirit of Resilience, the National Caregivers Conference will provide a platform for innovation, learning and collaboration among thought leaders and caregivers as we confront and address the challenges encountered by the 43.5 million family caregivers nationwide.
The impact of caregiving on mental health and emotional well-being across the lifespan has sparked national discussions around resiliency, trauma informed care and adverse childhood experiences. The National Caregivers Conference invites presenters to submit proposals that provide quality-driven, evidence-based, culturally competent solutions for caregiving best practices.
Please submit your speaker proposal's by February 29th, 2020 for consideration.
Proposal Submission
The National Caregivers Conference will be accepting proposals for Workshop Presenters, Panelists, and Caregiver Shark Tank Product Demonstrations.